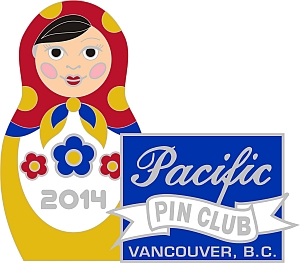 Take advantage of all that membership has to offer by joining the Pacific Pin Club Society. This year, each paid-up member will receive our 2014 Club Pin in addition to our Club membership roster and oPINion newsletter.
Join the Pacific Pin Club, Western Canada's première organization for lapel pin collectors and traders. Just download and complete the application, and mail it along with your membership fee, or pay online using PayPal.
To make payment via PayPal, please send it via email to info AT pacificpinclub DOT org and ensure you use Send Money Online – Friends and Family feature.