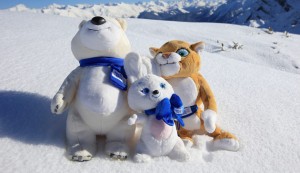 With less than six months to go until the much-anticipated Opening Ceremonies of the Sochi 2014 Olympic Winter Games, excitement continues to build as the Russian resort prepares to welcome the world's finest winter sports stars from 7 February next year.
Sochi, which was previously more widely known as one of Russia's most popular summer holiday destinations, has been completely transformed ahead of next year's Games, with new venues, roads and railways being built, alongside many other major infrastructure improvements.
"The preparations are going well and everybody is working incredibly hard to make sure that we reach all of our targets," explains Dmitry Chernyshenko, the President and CEO of the Sochi 2014 Organising Committee. "We have received brilliant feedback at every stage."
Click here for more information.