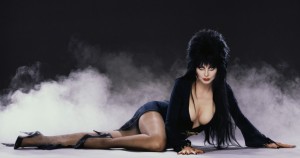 Elvira will again host a special look-a-like party at Knott's Scary Farm with tons of merchandise including exclusive Elvira Knott's Scary Farm pins.
Fans of the Mistress will surely want to pick these up.
One of the most surprising bits of news to hit the Haunt industry this year was Elvira's announced return to Knott's Scary Farm after being absent from the park for over 10 years. Elvira had become a staple of Halloween Haunt and had quickly helped propel Scary Farm as being one of the top theme park events on the planet.
Click here for more information.